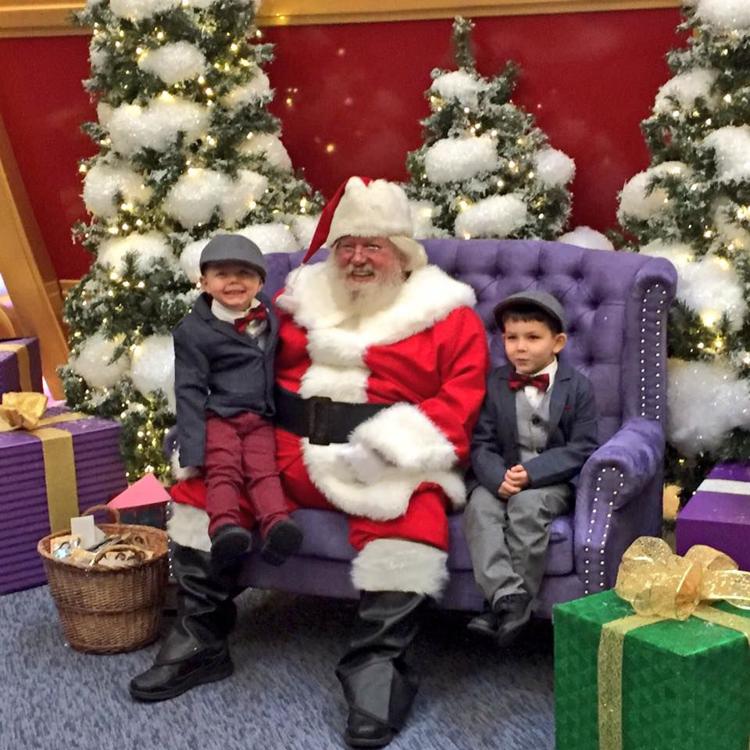 Andrea Khoury started this event eight years ago when one of the readers of her blog, "Northern Virginia Housewives," asked her about a location for their children with autism to see Santa.
"Back then, there were no places in northern Virginia offering a full Santa experience for children with special needs," shared Khoury. "So, I asked the management team at Fair Oaks Mall and they immediately jumped on board and agreed to let me host."
Khoury's goal is to create a memorable experience for children with special needs and sensory processing disorders and this is how she does it:
"We [Northern Virginia Housewives group] host the event before or after traditional mall hours. "We turn off all the mall music and the lights and sounds on the set so that we can create a softer experience for our guests," said Khoury and added, "We have seen the same families year after year who truly value an opportunity like this in our community. Of the 50+ events I host each year, this is truly a special event and opportunity for all involved."
Guests this year will receive discounted photo packages during the event courtesy of Fair Oaks Mall.
Families can RSVP online (http://northernva.eventbrite.com) and select a specific time slot, as part of the goal of this event is to make sure that these families don't have to wait in long lines as sometimes that can be too much to ask of the children.