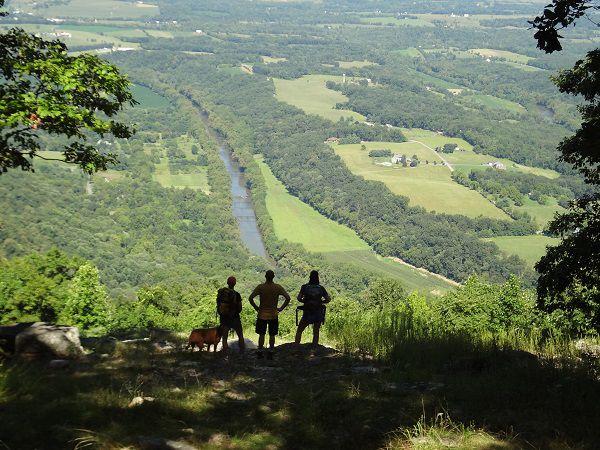 In the middle of the Shenandoah Valley, known by the Indians as the Daughter of the Stars, is the Shenandoah County.
Growing up in DC, I found tremendous tranquility in these wooded mountains. As a teenager the George Washington (GW) forest became a favorite place to recharge myself. In 1977, I first moved out here part time and in 1992 I built my home on the mountainside outside Edinburg.
Not far from Washington DC is an enchanting lost valley with rolling hills bordering the GW National Forest between Front Royal and Strasburg, VA on Route 55. This begins when you take a left on Route 678 from Front Royal or right off Route 55 if you're coming East from Strasburg where the state fishery is bringing you into Elizabeth Furnace. Travel where Signal Knob Mountain is on the right side and the beautiful Passage Creek is on the left. Drive until Tower Road and take a right if you wish to go view the Seven Bends of the Shenandoah atop the Massanutten Mountains.
Or continue on Route 678 until it becomes Route 675 and take left on the pave paved road. Camp Roosevelt, the country's first CCC camp.( Our first Civilian Conservation Corps. 85 years ago Franklin Roosevelt kick off one of his greatest New Deal programs here. Two million men were employed and planted almost three billion trees. Camp Roosevelt was where this Depression era revitalization program (http://www.ccclegacy.org/Camp_Roosevelt_68B9.php.)
You may go further at the top the mountain and taking the Vista of the entire South Fork of the Shenandoah in the Blue Ridge Mountains beyond. On your way back take a left at Kings Crossing Route 675 and go over the Edinburg Gap. Take a left at the T Route 11 into a beautiful town without any stop lights Edinburg.
To get back to DC take a right at Stoney Creek Road right in the center in town and a few miles up you'll get on 81 North. It will take you just over an hour to get back to Manassas or two to the DC area. This will give you a wonderful sense of our scenic agricultural and eco-bread basket.
The Shenandoah County has a wealth of forests since state and national forests comprise 26 percent of its 512 square miles. Such attractions here included the Shenandoah Caverns, Bryce Resort and the Virginia Museum of the Civil War along with amazing number of vineyards, breweries and agritourism venues.
Also during your trip when you go on Tower Road you can keep going in to Woodstock come down Route 11 take a left south and come back out the Edinburg loop back that way on 675 going over the gap.