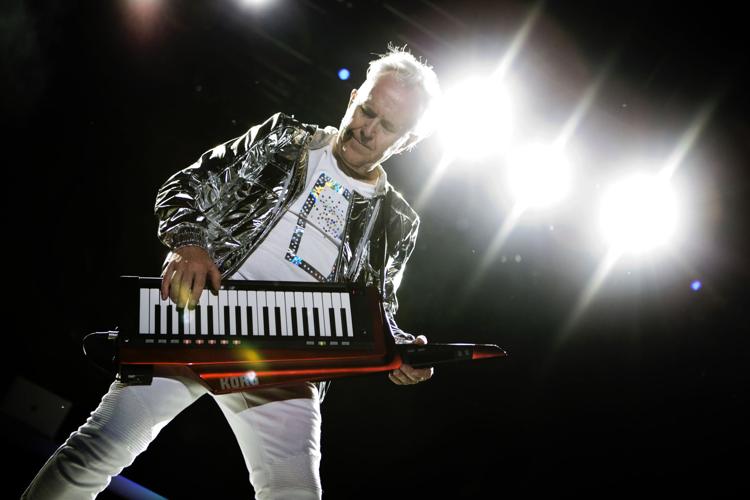 With a collection of '80s radio hits that includes "Like to Get To Know You Well," "What is Love?" and "No One Is to Blame," British synth-star Howard Jones has spent almost 40 years playing live and entertaining his fans.
"During these four decades, everything is constantly changing and I think it's important to roll with the changes and work with any new situations," Jones said. "I very much try to stay in touch with people on Twitter, which I do every part of it myself, and continue innovating with my music."
Jones, who saw his upcoming concert at the Birchmere postponed this week, is thankful for the career he's had up until now and doesn't think the end is in sight. In his last concert date before the cancellation of his March and April dates due to concerns about the coronavirus, he joked to the audience that "It feels like the last gig ever," but assured everyone later that he's not planning to give up making music anytime soon and called upon a phrase from his most famous song of all: "Things Can Only Get Better."
Over the past year, the electronic music pioneer has been shaking things up a little by performing with the Howard Jones Acoustic Trio, taking an intimate, stripped-down trip through his music career, with Jones on electric piano, Robin Boult on acoustic guitar and Nick Beggs on chapman stick.
"We did a few dates in the U.S. at the end of last year and it was so fun doing it and really well received, so I wanted to continue in 2020 because it was so enjoyable to do," Jones said. "These are great friends of mine going back decades and we get along so well and it gives a really different take on a lot of my songs."
The acoustic set has allowed Jones to tell more stories so his fans could hear first-hand about the inspiration behind his beloved material and his career. These are stories he never gets tired of talking about.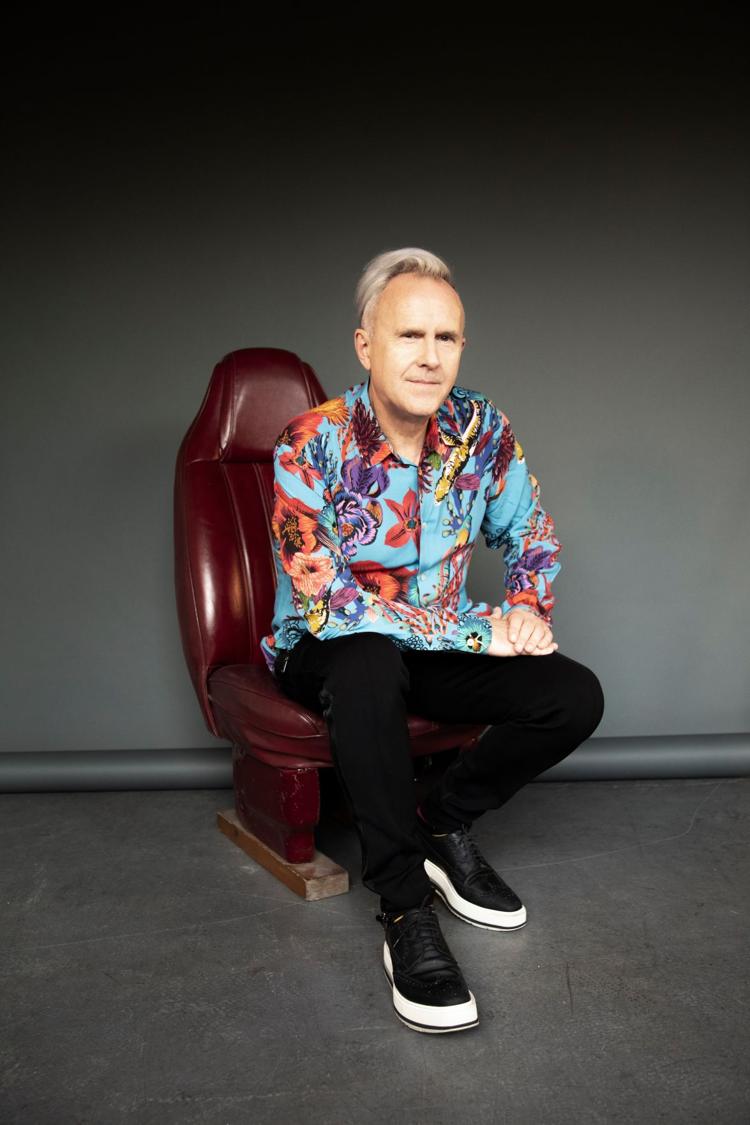 "The challenge for me is to find new stories, but the great thing about being with Robin and Nick is they remind me of a lot of the funny things that have happened along the way," Jones said. "I do enjoy telling these stories."
With the tour now over, there is a chance Jones will release a video or recording of one of the acoustic concerts, stories included!
Jones continues to write new songs and with this unexpected downtime, he could get some new music out earlier than expected. His latest album, "Transform," came out in 2019, but he noted that it's important for him to continue to make new music.
"It feels to me that it's very important to move forward to continue improving as a writer and a player," Jones said. "My fans have been with me going on for four decades, and I know people don't really buy CDs anymore and there are a lot of people who don't feel like there's a point in making a record, but for me, there really is. There are people out there who want to hear new stuff for me. The subject matter I write about now wouldn't have been relevant in the '80s, but certainly is now for me and my audience."
He added that he still has plenty to say and plenty of things to add commentary on, and he feels it's his job as an artist to keep releasing new work whether it sells millions of albums or not.
"I feel like I am moving forward as a musician and as a singer," Jones said. "It's what I can contribute from my world."
Last year, "Things Can Only Get Better" was featured on the Netflix hit "Stranger Things," and he loved that it opened the song to a whole new audience. The song was also in the movie "Bumblebee" and the TV show "Watchmen."
"I'm very proud of that because it shows that I am influencing culture in some way. This is connecting me with a new audience," he said. "And then there's Spotify that tells me who is listening and I have as many people listening to my songs that are under 44 than older, and I wouldn't have expected that."